Available Vouchers
One night stay at Protea Hotels

This voucher entitles the holder to a one night Bonus Break at any Protea Hotel

1,366 ZAR

Expiration:
2024-06-03
Terms:
View Terms & Conditions

This voucher entitles you to one nights' accommodation only for two people sharing at selected Protea Hotels®. Each hotel allocates a certain number of rooms for prizes and complimentary accommodation. As a result, all applications for accommodation are subject to availability. This voucher is valid for the period stated and is not extendable. All meals and extra charges are payable in cash, or by credit card upon departure from the hotel. The issue of this voucher does not imply or confer any credit facilities with the hotel. This voucher is not exchangeable for cash or any other service provided by the hotel. Any extension of stay will be at the standard rates charged by the hotel. This voucher may not be included in any existing hotel package or special offer. Transport to and from the hotel shall be the entire responsibility of the voucher holder. Protea Hotels® reserves the right to cancel or withdraw any voucher if, in their opinion, it is subject to misuse of any description. Please note: school holidays, public holidays and long weekends are specifically excluded. This voucher is not transferable and may not be sold. Voucher must be redeemed by visiting proteavouchers.com
Two night stay at Protea Hotels

This voucher entitles the holder to a two night Bonus Break at any Protea Hotel

2,495 ZAR

Expiration:
2024-06-03
Terms:
View Terms & Conditions

This voucher entitles you to two nights' accommodation only for two people sharing at selected Protea Hotels®. Each hotel allocates a certain number of rooms for prizes and complimentary accommodation. As a result, all applications for accommodation are subject to availability. This voucher is valid for the period stated and is not extendable. All meals and extra charges are payable in cash, or by credit card upon departure from the hotel. The issue of this voucher does not imply or confer any credit facilities with the hotel. This voucher is not exchangeable for cash or any other service provided by the hotel. Any extension of stay will be at the standard rates charged by the hotel. This voucher may not be included in any existing hotel package or special offer. Transport to and from the hotel shall be the entire responsibility of the voucher holder. Protea Hotels® reserves the right to cancel or withdraw any voucher if, in their opinion, it is subject to misuse of any description. Please note: school holidays, public holidays and long weekends are specifically excluded. This voucher is not transferable and may not be sold. Voucher must be redeemed by visiting proteavouchers.com
One night stay at Protea Hotels Fire & Ice!

This voucher entitles the holder to a one night Bonus Break at any Fire & Ice! or Protea Hotel

1,702 ZAR

Expiration:
2024-06-03
Terms:
View Terms & Conditions

This voucher entitles you to one nights' accommodation only for two people sharing at selected Protea Hotels Fire & Ice!®. Each hotel allocates a certain number of rooms for prizes and complimentary accommodation. As a result, all applications for accommodation are subject to availability. This voucher is valid for the period stated and is not extendable. All meals and extra charges are payable in cash, or by credit card upon departure from the hotel. The issue of this voucher does not imply or confer any credit facilities with the hotel. This voucher is not exchangeable for cash or any other service provided by the hotel. Any extension of stay will be at the standard rates charged by the hotel. This voucher may not be included in any existing hotel package or special offer. Transport to and from the hotel shall be the entire responsibility of the voucher holder. Protea Hotels Fire & Ice!® reserves the right to cancel or withdraw any voucher if, in their opinion, it is subject to misuse of any description. Please note: school holidays, public holidays and long weekends are specifically excluded. This voucher is not transferable and may not be sold. Voucher must be redeemed by visiting proteavouchers.com
Two night stay at Protea Hotels Fire & Ice!

This voucher entitles the holder to a two night Bonus Break at any Fire & Ice! or Protea Hotel

3,113 ZAR

Expiration:
2024-06-03
Terms:
View Terms & Conditions

This voucher entitles you to two nights' accommodation only for two people sharing at selected Protea Hotels Fire & Ice!®. Each hotel allocates a certain number of rooms for prizes and complimentary accommodation. As a result, all applications for accommodation are subject to availability. This voucher is valid for the period stated and is not extendable. All meals and extra charges are payable in cash, or by credit card upon departure from the hotel. The issue of this voucher does not imply or confer any credit facilities with the hotel. This voucher is not exchangeable for cash or any other service provided by the hotel. Any extension of stay will be at the standard rates charged by the hotel. This voucher may not be included in any existing hotel package or special offer. Transport to and from the hotel shall be the entire responsibility of the voucher holder. Protea Hotels Fire & Ice!® reserves the right to cancel or withdraw any voucher if, in their opinion, it is subject to misuse of any description. Please note: school holidays, public holidays and long weekends are specifically excluded. This voucher is not transferable and may not be sold. Voucher must be redeemed by visiting proteavouchers.com
One night stay at African Pride Hotels

This voucher entitles the holder to a one night Bonus Break at any African Pride, Fire & Ice! or Protea Hotel

2,353 ZAR

Expiration:
2024-06-03
Terms:
View Terms & Conditions

This voucher entitles you to one nights' accommodation only for two people sharing at selected African Pride Hotels. Each hotel allocates a certain number of rooms for prizes and complimentary accommodation. As a result, all applications for accommodation are subject to availability. This voucher is valid for the period stated and is not extendable. All meals and extra charges are payable in cash, or by credit card upon departure from the hotel. The issue of this voucher does not imply or confer any credit facilities with the hotel. This voucher is not exchangeable for cash or any other service provided by the hotel. Any extension of stay will be at the standard rates charged by the hotel. This voucher may not be included in any existing hotel package or special offer. Transport to and from the hotel shall be the entire responsibility of the voucher holder. African Pride Hotels reserves the right to cancel or withdraw any voucher if, in their opinion, it is subject to misuse of any description. Please note: school holidays, public holidays and long weekends are specifically excluded. This voucher is not transferable and may not be sold. Voucher must be redeemed by visiting proteavouchers.com
Two night stay at African Pride Hotels

This voucher entitles the holder to a two night Bonus Break at any African Pride, Fire & Ice! or Protea Hotel

4,123 ZAR

Expiration:
2024-06-03
Terms:
View Terms & Conditions

This voucher entitles you to two nights' complimentary accommodation only for two people sharing at selected African Pride Hotels. Each hotel allocates a certain number of rooms for prizes and complimentary accommodation. As a result, all applications for accommodation are subject to availability. This voucher is valid for the period stated and is not extendable. All meals and extra charges are payable in cash, or by credit card upon departure from the hotel. The issue of this voucher does not imply or confer any credit facilities with the hotel. This voucher is not exchangeable for cash or any other service provided by the hotel. Any extension of stay will be at the standard rates charged by the hotel. This voucher may not be included in any existing hotel package or special offer. Transport to and from the hotel shall be the entire responsibility of the voucher holder. African Pride Hotels reserves the right to cancel or withdraw any voucher if, in their opinion, it is subject to misuse of any description. Please note: school holidays, public holidays and long weekends are specifically excluded. This voucher is not transferable and may not be sold. Voucher must be redeemed by visiting proteavouchers.com
The perfect gift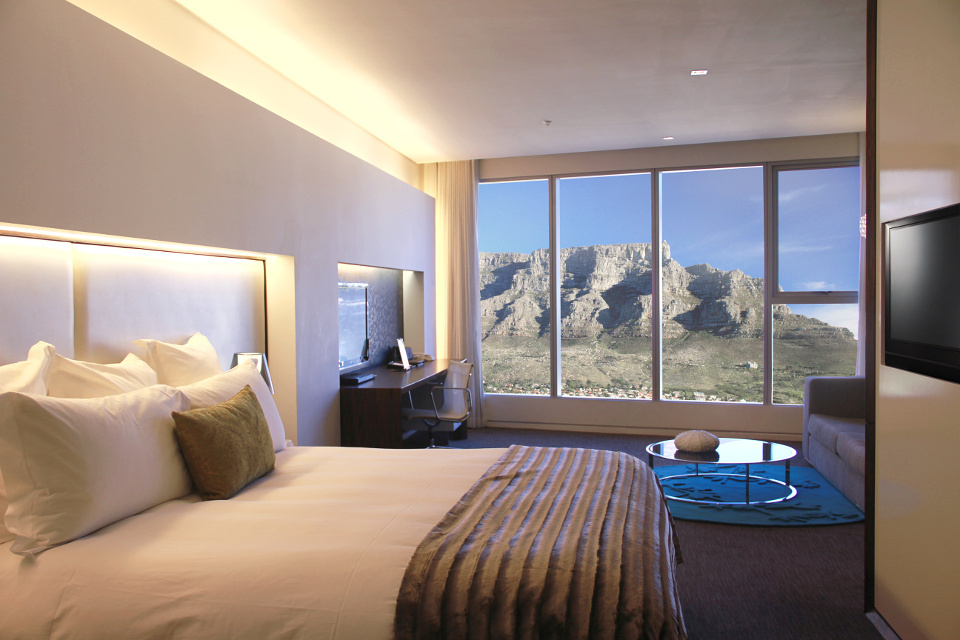 Use your Protea® Voucher to treat yourself or someone special to an unforgettable stay experience.
It's the perfect gift for a weekend break or romantic getaway.
The Perfect Location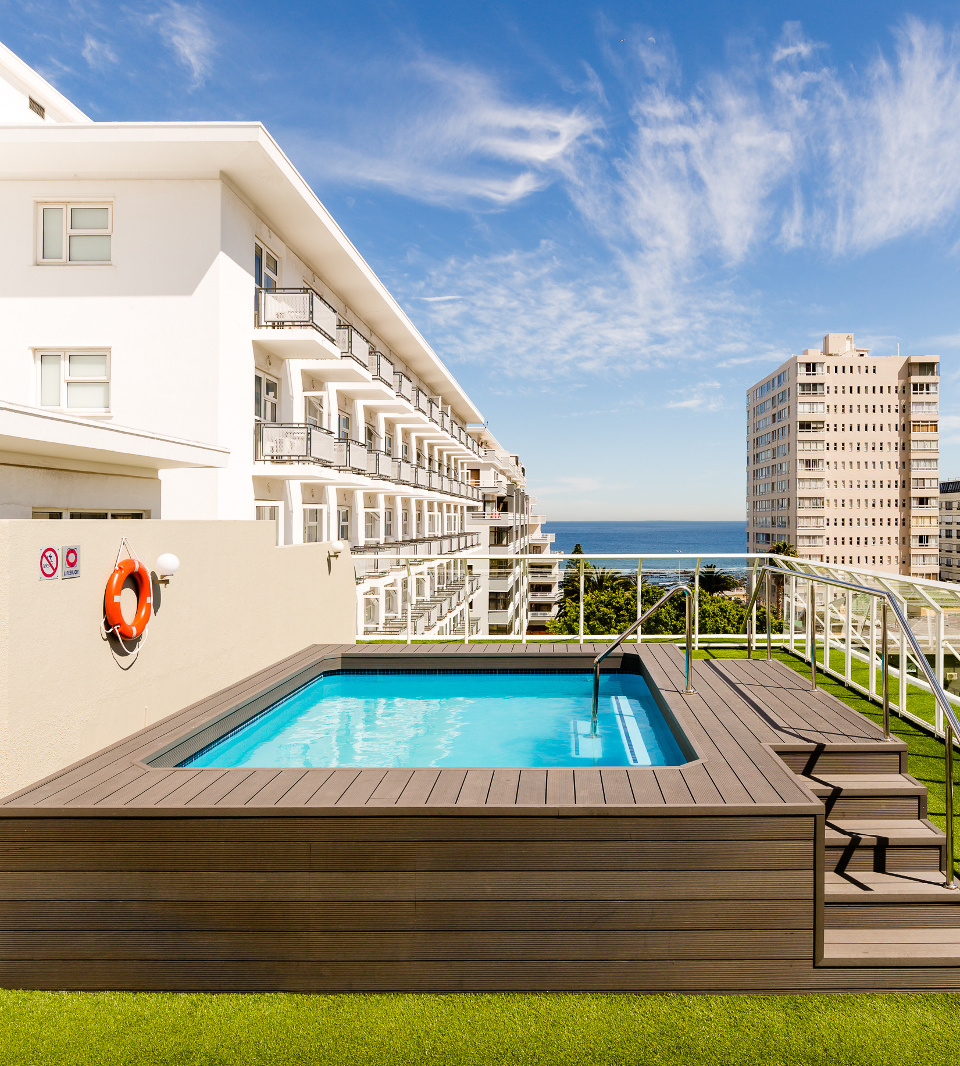 Protea Hotels® by Marriott® is the largest hospitality brand in Africa with over 100 hotels across 8 countries and growing.
From charming country side properties to sleek high rise business hotels in city centers, Protea Hotels is in all the right locations that our guests want to be. Each hotel is uniquely designed with its own personality, providing guests an opportunity to get a taste of the local flavor in a truly authentic way.
Protea Hotels offers updated facilities, a unique service culture and consistent amenities such as full service restaurants, meeting spaces, complimentary Wi-Fi access and well-appointed rooms to ensure a comfortable, relaxed and successful stay.